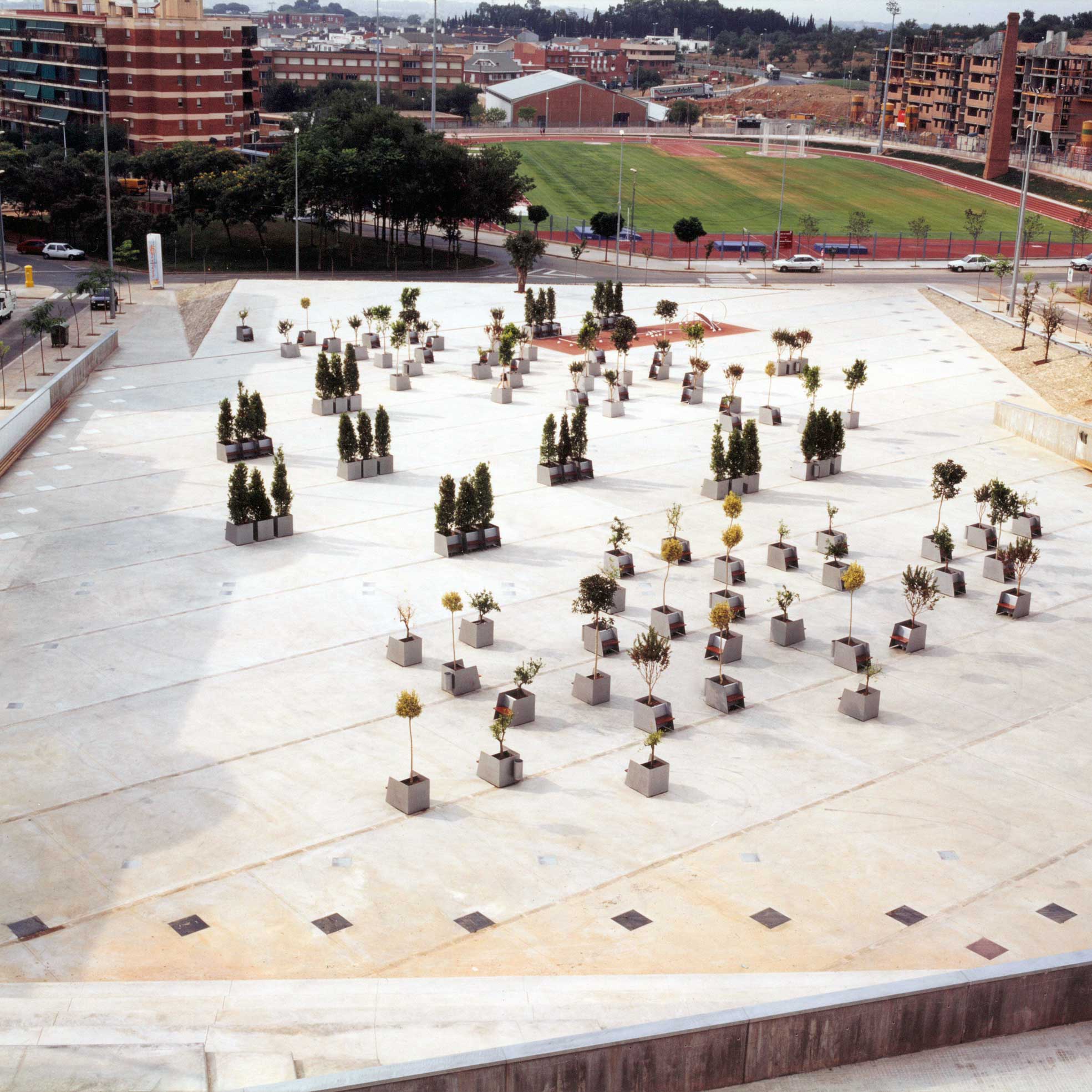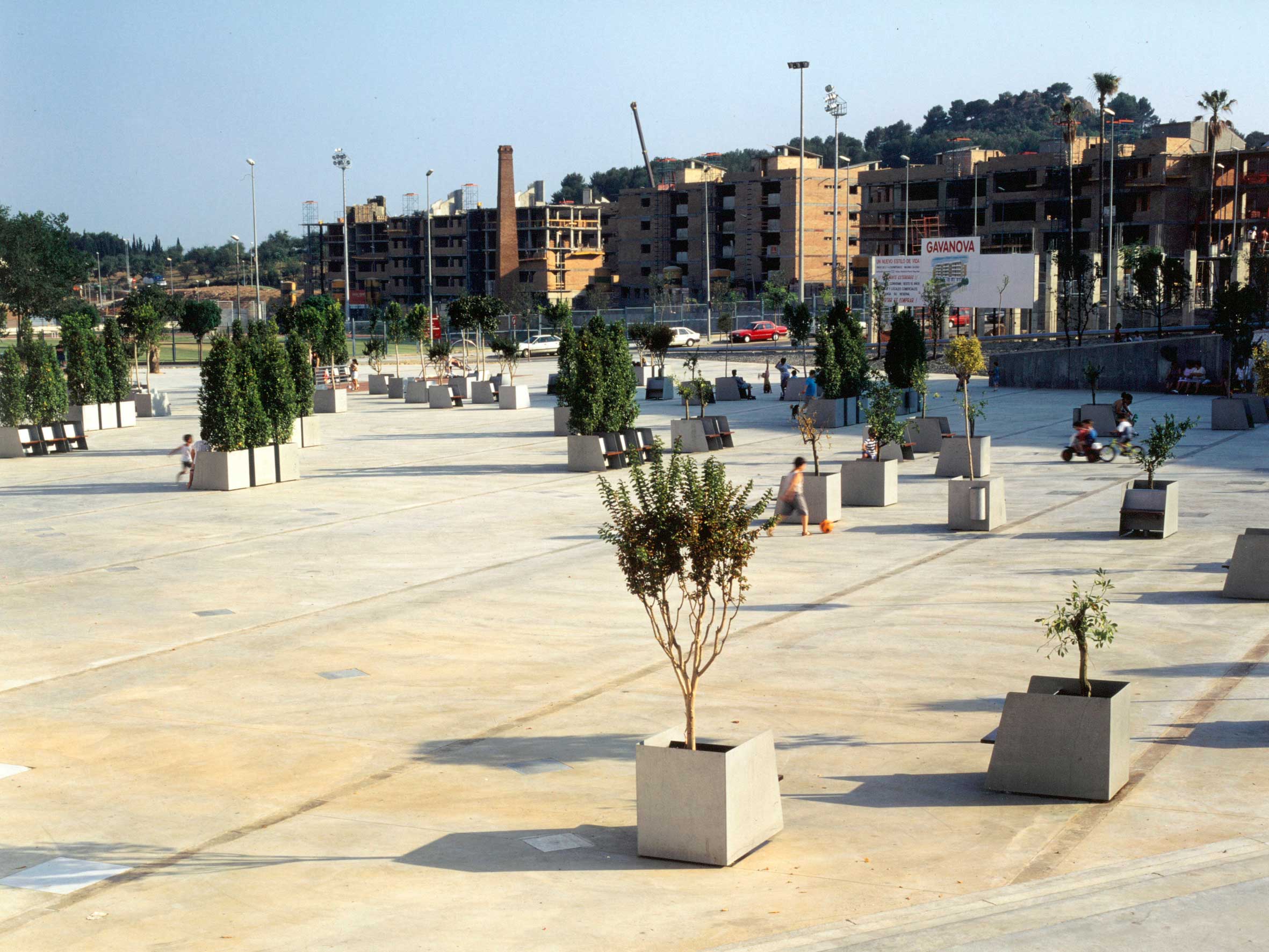 Plaça a Gavà

Es tracta d'una plaça on s'hi poden celebrar actes diversos (Fira de l'espàrrec, mercat setmanal, concerts a la fresca...), de manera que l'espai ha d'estar dotat d'una bona flexibilitat. El projecte pretén fixar una base i endreçar unes pautes de comportament futur que acompanyen les modificacions de la plaça i que la pròpia vida col·lectiva realitzarà sobre el lloc.
Square in Gavà


This square is the place to celebrate various events (Asparagus Fair, weekly market, outdoor concerts ...), so the space needed to be very flexible. The project aims to establish a base and future guidelines for the adaptions and modifications of the square and the collective life on the site.

Plaza en Gavà


Se trata de una plaza donde se pueden celebrar actos diversos (Feria del espárrago, mercado semanal, conciertos al aire libre ...), de manera que el espacio debe estar dotado de una buena flexibilidad. El proyecto pretende fijar una base y ordenar unas pautas de comportamiento futuro que acompañan a las modificaciones de la plaza y que la propia vida colectiva realizará sobre el lugar.


Publicacions
"AB. Arquitectes de Barcelona", nº53, pàg. 41-43,D. Legal: B-9806-86, Barcelona, 1996
"Refer paisatges. Arquitectura del paisatge a Europa", pàg. 115, Catàleg de la I Biennal Europea de Paisatge 1999, ISBN: 84-931388-1-9, Barcelona, 2000
"Topos", nº35, pàg. 34-37, ISBN: 3-7667-1453-8, Munich, 2001
"Quaderns d'arquitectura i urbanisme", nº228 Paisatges urbans, pàg. 142-143, ISSN: 1133-8857, Barcelona, 2001
Any:
1994 - 1995
Autors: Pere Joan Ravetllat, Carme Ribas
Col·laboradors: Ramon Auset (arquitecte tècnic), Static (estructures), Pere Largo (instal·lacions)
Fotografies: Elisabet Armora